New and Cool Gear
Page 6
page 1 page 2 page 3 page 4 page 5 page 6
Akai MPC500 MIDI Production System/Sampler
Akai Professional's MPC500 is the first truly portable all-in-one Music Production Center. Affording artists the ability to sample and create music on-the-go, the MPC500 offers many of the same features users have grown to love in the MPC line. From rock solid sequencing and programming to expandable memory and storage options, the MPC500 is only small in physical size. Compatible with other MPC products, the MPC500 extends users' studios to fit in with their mobile lifestyles.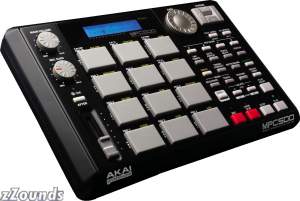 Cakewalk Ultimate Synth Rack (Windows)
The Ultimate Synth Rack from Cakewalk combines groundbreaking virtual instruments Rapture and Dimension Pro with the ideal instrument host, Project5. Capable of producing rich, hypnotic, and rhythmic basses, leads, and pads, Rapture is perfect for performing and designing the modern synthesized sounds igniting today's pop, dance, and electronic music. Dimension Pro combines an immense two DVD sound library of real instrument sounds with advanced synthesis capabilities, giving you endless sound possibilities. Project5 is the perfect tool for creating complex layered synth sounds, beats, backing tracks and even entire songs. The Ultimate Synth Rack provides an advanced virtual instrument production environment, with all of the tools you need to create cutting edge music.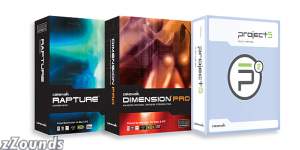 TC Electronic Konnekt24D FireWire Audio I/O
Konnekt 24D is a groundbreaking audio interface that integrates TC's world famous effects in a state-of-the-art design. The Fabrik C channel strip and Fabrik R reverb known from TC's PowerCore platform are built into the Konnekt 24D and they work even when the unit is used in stand-alone mode. Konnekt 24D is designed for recording and performing musicians who want the highest possible sound quality from input, through built-in real-time effects, to the recording application.
M-Audio NRV10 8x2 Mixer with Built-In Digital Interface
The NRV10 combines an 8 x 2 analog mixer, 10 x 10 24-bit/96kHz digital audio interface and a VST-compatible live mixing application in one convenient package for computer-based recording and performance. Route mixer channels discretely to and from tracks in Ableton Live, Pro Tools M-Powered and other software.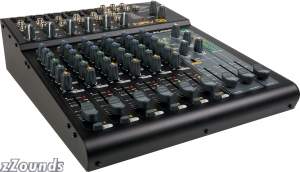 M-Audio Sputnik Multi-Pattern Tube Microphone
The new Sputnik large-diaphragm studio tube condenser microphone is based on classic vacuum tube design principles and manufactured in state-of-the-art facilities to exacting standards, this multi-pattern, large diaphragm studio condenser delivers the lush, classic sound that is normally associated with rare and expensive vintage mics.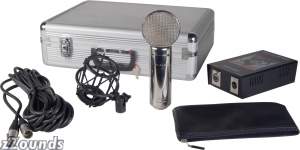 M-Audio ProFire Lightbridge FireWire/Lightpipe Interface
The ProFire Lightbridge interfaces up to four Lightpipe devices with a PC or Mac via FireWire -- perfect for integrating digital mixers, AD/DA converters and/or ADATs with most popular DAW software. The unit is capable of 32 channels of Lightpipe I/O, S/PDIF I/O and 2-channel analog output for a total of 34 x 36 concurrent channels at 44.1 or 48kHz sample rates.

Yamaha MW10 10-Channel USB Mixer
Getting the music that's in your head out into the real world doesn't have to be difficult. In fact, with Yamaha's new MW10 and MW12 USB Mixing Studio, making great music is easier than ever before. Combined with the powerful Cubase LE audio/MIDI sequencing software, the MW Mixer provides a comprehensive tabletop studio setup for the solo recording musician and for the travelling producer/arranger.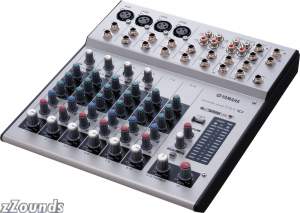 Mark of the Unicorn (MOTU) 8PRE 16x12 FireWire Audio Interface
The 8pre provides 8 microphone/instrument preamps with pristine 96kHz analog recording and playback, combined with 8 channels of ADAT optical digital I/O. Tweak: Lets you record 8 mics at once to your computer. Good for bands and drummers. Also a good solution for adding more i/o to your ADAT equipped audio interface.
Roland Juno-G 61-Key Synthesizer Keyboard
Look familiar? True to its heritage, the new Juno-G is affordable and user-friendly. But that's where the comparisons to yesteryear end. This modern marvel packs a studio's worth of sound, sequencing, and audio recording into one amazing instrument. Sharing the same high-powered processor as Roland's famous Fantom-X series, the Juno-G puts a world of first-class sound and performance features under musicians' fingertips -- and allows more sounds to be added via SRX expansion. Songs can be created with the onboard audio/MIDI recorder, all for an incredibly low price!

Tascam US122L USB 2.0 Audio/MIDI Interface
Record two tracks at a time with zero latency; whether you have a PC or a Mac, your song ideas go down in real time, real easy. Its size means you can take it anywhere you take your laptop, yet it's packed with features that make buying it an audio no-brainer. MIDI input and output, high quality mic inputs, 96kHz/24-bit recording (better than CD quality)-all the stuff you'd want without the fluff you wouldn't. The US-122L: the answer to your recording needs.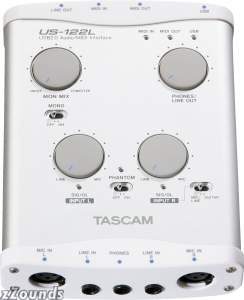 Digidesign MBox 2 Pro FireWire Audio/MIDI Interface
The Digidesign Mbox 2 Pro is a portable, high-definition audio/MIDI production system that delivers truly professional sound quality. Packing an impressive variety of connection options into a compact interface, Mbox 2 Pro puts powerful multitrack recording and mixing capabilities into your hands, so you can create wherever inspiration strikes. Mbox 2 Pro also includes award-winning, industry-standard Pro Tools LE software, over 50 effects and instrument plug-ins, and the Pro Tools Ignition Pack -- a collection of powerful tools to get you started creating right away.

Akai MPD24 USB/MIDI Pad Controller
Akai Professional's MPD24 is the velocity sensitive pad controller for musicians and DJs working with sampled sounds. The MPD24 features 16 MPC-style velocity and pressure sensitive pads plus transport controls for interfacing with DAW/sequencing applications. With Akai's MPC 16 Levels and Full Level features for ultimate pad control, four selectable pad banks totaling 64 pads, six assignable faders and eight assignable, 360 degree knobs for transmitting MIDI Control Change data, the MPD24 provides unprecedented creative freedom for manipulating sampled material.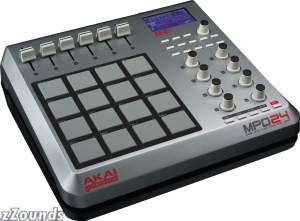 Steinberg Cubase 4 Recording Software (Macintosh and Windows)
Cubase 4 represents the cutting edge in digital audio workstations. Designed for professionals from the ground up, Cubase converges extraordinary sound quality, intuitive handling and a vast range of highly advanced audio and MIDI tools for composition, recording, editing and mixing.
Native Instruments Battery Sampling Software (Macintosh and Windows)
Battery 3 is the professional standard for drums and percussion. The latest version of the acclaimed drum sampler fuses an extensive library with functionality and simplicity. A powerful new engine and a host of sound shaping options deliver tight, punchy drums while the user-friendly interface guarantees instant access and complete control. Whether electronic or acoustic, Battery 3 will have your drums rolling in no time.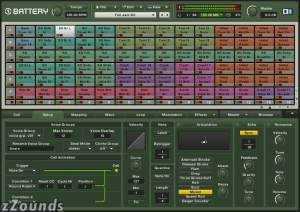 Apple iMac Recording Package
Skip the hassle and extra cost of putting together a digital studio yourself—get one of our expertly-configured, package-priced recording packs!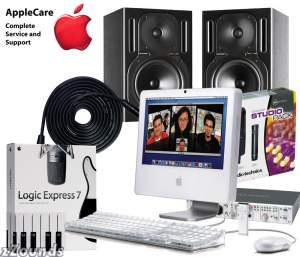 Native Instruments NI Komplete Bundle (Macintosh and Windows)
KOMPLETE 4 is the ultimate bundle for musicians and producers. Twelve ground-breaking synthesizers, samplers, emulations, effects and a virtual guitar studio turn computer-based set-ups into truly comprehensive, professional production suites.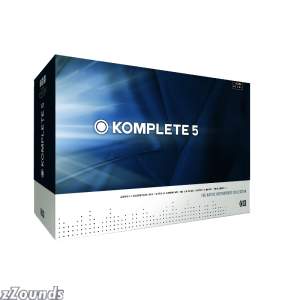 Tascam DM4800 Digital Mixer
The Tascam DM-4800 is the ultimate digital console for professional users who demand a flexible, 64-channel mix platform that configures to fit their needs. A "fat channel" strip in the center of the board provides instant access to 4-band parametric EQ, dynamics and aux controls available for the first 48 channels. Twenty-four studio-grade mic preamps provide enough inputs for a live event, and more can be added using expansion cards with external preamps. The standard compliment of analog and digital I/O is more than you'll find on consoles costing three times as much, and a completely confi gurable 24-buss routing system allows you to re-patch the board at the flick of a switch.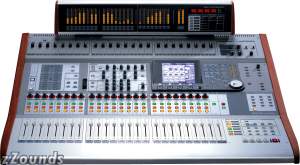 Boss Micro BR Digital Recorder
Meet the ultimate palmtop guitar companion and recording studio. Only slightly larger than an iPod, the tiny-yet-powerful Micro BR is a dream for musicians on the go. The Micro BR offers four simultaneous playback tracks (plus 32 V-Tracks), MP3 compatibility, onboard multi-effects, built-in rhythm patterns, a tuner, USB, an SD Card slot, and more. No guitar case or gig bag should be without one!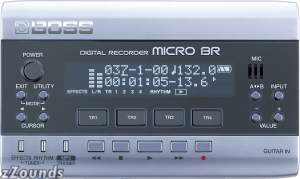 Native Instruments FM8 Software Synth (Macintosh and Windows)
FM synthesis has played a huge role in music culture over the last few decades. The FM8 picks up where its award-winning predecessor, the FM7, left off taking FM synthesis even further. FM8's emphasis on ease-of-use brings a high degree of simplicity to the otherwise intricate process of FM synthesis. The powerful new audio engine delivers unsurpassed quality, generating a livelier, more energetic sound than ever before.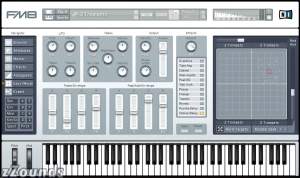 page 1 page 2 page 3 page 4 page 5 page 6
Master INDEX
Essential Studio Concepts Index
Microphones and Preamps Index
Audio Interfaces and Soundcards Index
Keyboards and Modules Index
Mixing and Mastering Articles
Recording and Composition Links
Sequencers (Logic, Cubase, etc)
Software Instruments
Sound Development and Sampling
The Guitar Gallery
New Gear
Search TweakHeadz